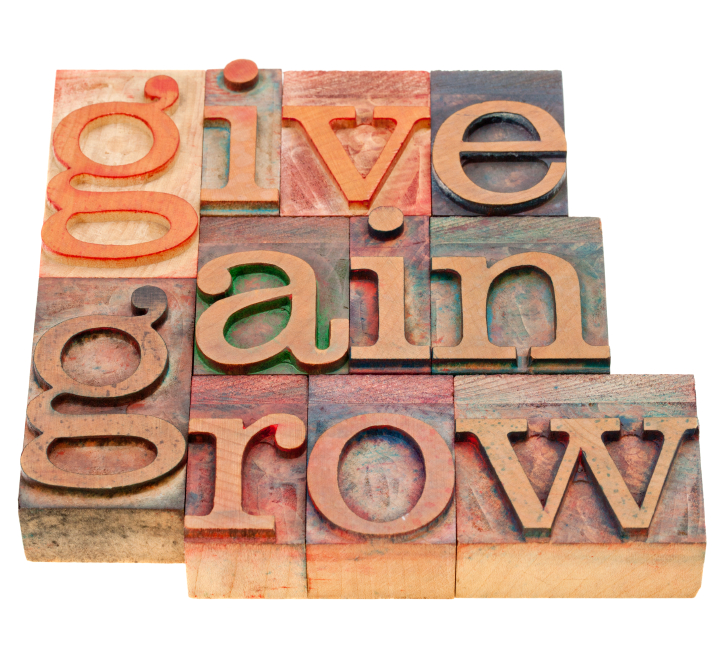 Are You Truly GREAT? Is It Possible or NOT?
THIS WEEK'S NEW FEATURED EPISODE
"DISCERN" Episode #25: "Are You Truly GREAT? Is It Possible or NOT?"
Hello GIVERS — Here is your weekly relationship contribution from GIVERS University.
"The GIVERS Toolbox eNewsletter
Each week, we will provide you with great Relationship Tools for your GIVERS Toolbox. Quick, Short, Non-Fluff, Useable Content For Your Relationship Upskilling. Our Relationship Tools will help you achieve the Predictive, Massive, and Exceptional Happiness, Freedom, and Greatness of a GIVER. Here Is Another Relationship Tool To Add To Your Relationship Toolbox.
Are You Truly GREAT? Is It Possible or NOT?
Do you feel deep inside that you want to be great?
Do you feel that greatness is just beyond your reach, yet you keep reaching for it?
The definition of GREATNESS according to the GIVE To Be Great series is: GIVING is Greatness, Greatness is GIVING. To be of service and to GIVE for the benefit of others.
True GREATNESS is achieved and maintained through pure GIVING, absent of any expectancy of reciprocation.
One of GREATNESS seeks Intelligent Design first and foremost in their lives.
Wisdom, Wealth, and Wellness are manifested through their GIVING deeds of greatness.
Those who GIVE cheerfully, freely, abundantly, and purely are the GREATEST of these.
GREATNESS IS A JOURNEY, NOT A DESTINATION
Do your deeds show that you are doing everything contained in the very definition of GREATNESS?
If not, Read and Review the aforementioned definition over and over again each day until … You can say YES to the very definition of GREATNESS. Then you are GREAT!
By: E.A. Csolkovits, Founder & Patriarch of GIVERS University
Where you'll learn …
Why people (including you) don't earn a lot of money.
Why your income is less than it should be right now.
The key phrases that you must add into your daily talk and life right now.
About The Law of Polarity and how it can work for you … or against you.
How to achieve your desires in life and how to turn them into manifested reality.
How to build your own GIVERS Community around you.
How to be exceptional in all things that you do.
And so much more …
Plus 3 Bonus Downloads:
Downloadable Audio Recording: "Introduction to The Law of Compensation" that you can share with others to help you build your GIVER Community — this is great conversation starter to share with others.
Downloadable Template: How to Build Your GIVER Community — a step-by-step guide.
Downloadable "Your Labor of Love — this will change your life forever.
Are You Ready To Live Your Life Of Predictive, Massive, & Exceptional Happiness, Freedom, and Greatness?
RISE UP! Enroll Now In The GIVERS Primer Course!
From all of us at GIVERS University, have your best day ever!
Warmly,
Your Givers University Family
Website: GiversUniversity.com
Online, On Site, On Campus
Email: GUsupport@GiversUniversity.com
Phone: 248.702.4943
LinkedIn: www.linkedin.com/in/GiversUniversity
Twitter: @GiversU
Patreon: Patreon.com/GiversUniversity