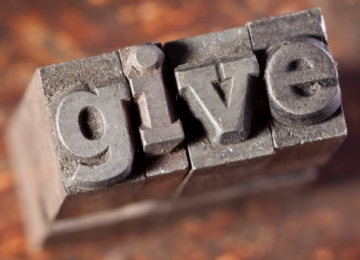 While there are many worthwhile charitable organizations, MagnaHR and GIVERS University have chosen to donate our time and financial resources to those local charities that directly benefit the communities in which we serve and those national charities that are consistent with our mission statement, core values, and guiding principles.
We make a living by what we get. We make a life by what we give.
The American Red Cross prevents and alleviates human suffering in the face of emergencies by mobilizing the power of volunteers and the generosity of donors.
Nearly every moment of every day we have the opportunity to give something to someone else – our time, our love, our resources. I have always found more joy in giving when I did not expect anything in return.
The Animal Adoption Foundation is a non-profit no-kill shelter for dogs and cats that have been abused or abandoned. AAF provides a safe and humane environment for dogs and cats that are waiting to be adopted. Our caring volunteers and generous, loving donors enable us to provide a safe and happy haven for our special friends.
He which soweth sparingly shall reap also sparingly; and he which soweth bountifully shall reap also bountifully.
Under the leadership of the Bishop of Cleveland and inspired by the Gospel, Catholic Charities continues the mission of Jesus by responding to those in need through an integrated system of quality services designed to respect the dignity of every person and build a just and compassionate society.
Happiness doesn't result from what we get, but from what we give.
The Cleveland Animal Protective League's mission is to foster compassion and end animal suffering.
Give first to receive later.
To enhance the well-being of patients in our service area by assuring a reliable and economical supply of the safest possible blood, by providing innovative hemotherapy services, and by promoting research and education programs in transfusion medicine.
You are never diminished by giving.
Our Mission at Lake Humane Society is to provide a gentle and caring haven for the homeless, abandoned, and injured animals of Lake County and persevere in defending and protecting animal life through education, integrity, and leadership.
Verily I say unto you, Inasmuch as ye have done it unto one of the least of these my brethren, ye have done it unto me.
The mission of Matthew 25: Ministries is to fulfill Matthew 25:34-40 of the New Testament by providing nutritional food to the hungry, clean water to the thirsty, clothing to the naked, affordable shelter to the homeless, medical care to the ill, and humanitarian supplies to those in need. Additionally, Matthew 25: Ministries is committed to fulfilling Matthew 25:40 by educating the public on the conditions and needs of the "least of these" and by providing resources for action.
It's not how much we give, but how much love we put into giving.
SPCA Cincinnati is an animal shelter and humane society that continually strives to strengthen the human-animal bond and improve the welfare of animals by fostering the humane care and treatment of all animals. Through humane education and animal protection, we improve the quality of life in our community.
And now abideth faith, hope, charity, these three; but the greatest of these is charity.
The mission of St. Jude Children's Research Hospital is to advance cures, and means of prevention, for pediatric catastrophic diseases through research and treatment. Consistent with the vision of our founder Danny Thomas, no child is denied treatment based on race, religion, or a family's ability to pay.
And above all things have fervent charity among yourselves; for charity shall cover the multitude of sins.
Answering Christ's call, we foster hope by providing spiritual, emotional, and material assistance on a person-to-person basis to the poor, lonely and forgotten in our community.
Never doubt that a small group of thoughtful, committed citizens can change the world; indeed, it's the only thing that ever has.
The Veterans Giving Circle supports charities that serve those who have served our country, so that these brave men and women get the job training, housing placement, health care, and other services they need to be healthy and happy.