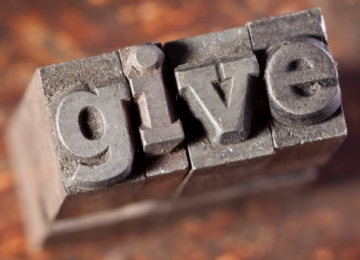 42 Practical Ways To Improve Yourself
Good Morning GIVERS,
Here is your Weekly Relationship Contribution email from GIVERS University. If you have been on Stay At Home; are you preparing your mind to get back to work? Even if you have still been "at work," you may find this list to be a good … kind of … checklist of things you can be doing to Better Your Best. Enjoy with our compliments.
Also ….. Check out the offer at the end regarding our Personal Mentoring Program
Whenever we think we are good, we can be even better.
As a passionate advocate of growth, I'm continuously looking for ways to self-improve. I've compiled 42 of my best tips which might be helpful in your personal growth journey. Some of them are simple steps which you can engage in immediately. Some are bigger steps which takes conscious effort to act on. Here they are:
1. Read a book every day.
2. Learn a new language.
3. Pick up a new hobby.
4. Take up a new course.
5. Create an inspirational room.
6. Overcome your fears.
7. Level up your skills.
8. Wake up early.
9. Have a weekly exercise routine.
10. Start your life handbook.
11. Write a letter to your future self.
12. Get out of your comfort zone.
13. Put someone up to a challenge.
14. Identify your blind spots.
15. Ask for feedback.
16. Stay focused with to-do lists.
17. Set Big Hairy Audacious Goals (BHAGs).
18. Acknowledge your flaws.
19. Get into action.
20. Learn from people who inspire you.
21. Quit a bad habit.
22. Cultivate a new habit.
23. Avoid negative people.
24. Learn to deal with difficult people.
25. Learn from your friends.
26. Start a journal.
27. Start a blog about personal development.
28. Get a mentor or coach.
29. Reduce the time you spend on chat programs.
30. Learn chess (or any strategy game).
31. Stop watching TV.
32. Start a 30-day challenge.
33. Pray More.
34. Learn public speaking. You can learn public speaking online.
35. Befriend top people in their fields.
36. Let go of the past.
37. Start a business venture.
38. Show kindness to people around you.
39. Reach out to the people who hate you.
40. Take a break.
41. Read at least 1 personal development article a day.
42. Commit to your personal growth.
Excerpts from an article by: Celestine Chua
https://www.lifehack.org/articles/lifestyle/42-practical-ways-to-improve-yourself.html
Celestine is the Founder of Personal Excellence where she shares her best advice on how to boost productivity and achieve excellence in life.
Also, includes selective edits by Givers University for editorial review purposes.
INTERESTED IN BEING PERSONALLY MENTORED TO BETTER YOUR BEST?
Contact us to find out about our personal mentoring program over Skype. Now is a great time to learn and grow. In your email, place the words, "tell me more about personal mentoring," and we will get the info to you right away. 
Warmly,
Your Givers University Family Website: GiversUniversity.com
Online, On Site, On Campus
Email: GUsupport@GiversUniversity.com
Phone: 248.702.4943
LinkedIn: www.linkedin.com/in/GiversUniversity
Twitter: @GiversU